Wayback Playback: How it began
Telefonix Founder and CEO, Paul Burke, standing at his booth at the APEX EXPO almost 20 years ago. Paul's leadership and vision has helped lead the Telefonix PDT team from its early start with cord reel technology in the aviation space to the IFEC hardware design and development company it is today.
September 29, 2015 issue of Airline Passenger Experience Magazine article "Wayback Playback"
About Telefonix:

Telefonix is a design, manufacturing and management company with over 25 years of experience in highly regulated industries. Telefonix was founded on the strength of its retractable cabling technology, but with over 60 patents issued to date, the company has become a leader in technology development and execution for complex mechanical and electrical assemblies. By understanding the complex relationship between design and lifecycle management, the company excels at delivering products today that can be supported and upgraded tomorrow. Telefonix is headquartered in Waukegan, Ill. and is an AS9100, ISO9000, and ISO 14000 certified manufacturer.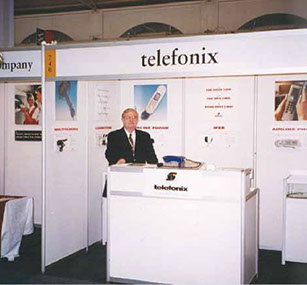 Cord Reel Technology
Block Heater
Consumer & Office Concepts
Copyright © 2020 Konnectronix, Inc. All rights reserved. Konnectronix is a trademark of Konnectronix.
For a complete Konnectronix patent and trademark listing, please visit our legal page.
2340 Ernie Krueger Circle Waukegan, IL 60087 847-672-8685 [email protected]