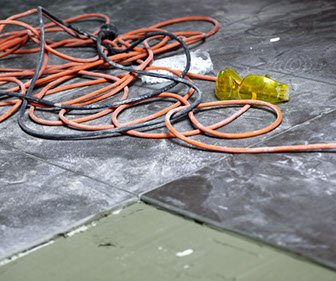 Avoiding OSHA Fines and Keeping Employees Safe by Preventing Falls
Falls are the leading cause of accidental construction deaths, so OSHA often looks for ways in which employers are actively implementing and enforcing safety protocols to prevent these occurrences. This and a summary of the largest OSHA fines for Q2 of 2020 are covered in an article in Construction Dive this month.
According to OSHA, fall arrest and protection systems should be in place, proper ladder use emphasized and training on fall prevention enforced. Another important method for reducing fall risk is to keep cords off the ground. Construction sites are full of powered machinery and cables that can be tripping hazards, which can be harrowing obstacles on a job site. Retractable cord management for power can be another important and effective workplace safety choice for those wanting to keep their employees safe and avoid hefty OSHA fines, as outlined in the Construction Dive article.
Konnectronix is the premier designer and manufacturer of rugged, fully submersible, spark-proof retractable cord management solutions. Want to learn more about how we can help keep your
construction site safer from trip and fall hazards? Let's talk.
Cord Reel Technology
Block Heater
Consumer & Office Concepts
Copyright © 2020 Konnectronix, Inc. All rights reserved. Konnectronix is a trademark of Konnectronix.
For a complete Konnectronix patent and trademark listing, please visit our legal page.
2340 Ernie Krueger Circle Waukegan, IL 60087 847-672-8685 [email protected]