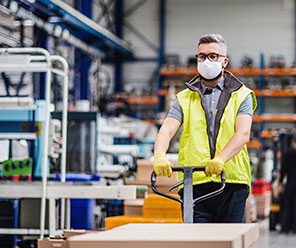 Slips, trips and falls are a leading cause of injury
claims every year. Some ways to prevent them.
In an article in Reliable Plant Magazine, we're reminded that around 25% of reported injury
claims each fiscal year are from slips, trips and falls, resulting in more than 95 million lost work
days per year.
One simple way to reduce the risk of these injuries? Keep walkways free of cords.
Konnectronix retractable cable reel and cord management solutions have been leveraged for decades in numerous applications, ranging from power and lighting to our electric vehicle charging stations, which are installed around the nation. It is possible to improve safety at your facility by eliminating messy, dangerous cords laying on the ground. Learn more about our flexible cord reel platforms and ready-to-use solutions here:
Cord Reel Technology
Block Heater
Consumer & Office Concepts
Copyright © 2020 Konnectronix, Inc. All rights reserved. Konnectronix is a trademark of Konnectronix.
For a complete Konnectronix patent and trademark listing, please visit our legal page.
2340 Ernie Krueger Circle Waukegan, IL 60087 847-672-8685 [email protected]