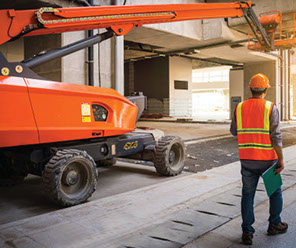 The Real Cost of Downtime... and How to Avoid It
Calculating the real cost of downtime can be tricky, with results being somewhat controversial.
In an article by contributing editor Mike Vorster, Construction Equipment Magazine dives into
the topic and calculations here:
The main takeaway is this: when equipment fails, it has a real cost involved that can include
lost productivity, impact on safety and other operations, as well as monetary outlay for the
repairs needed. The risk of equipment failure is reduced with using the appropriate product for
the job and investing in quality, robust solutions.
Konnectronix offers cord management solutions and electric extension cord reels that are built to perform.
Learn more about our cord reel product lines here:
See our cord reel in action, performing while completely submerged:
We're a US designer and manufacturer. Do you need a customized solution? Let's talk.
Cord Reel Technology
Block Heater
Consumer & Office Concepts
Copyright © 2020 Konnectronix, Inc. All rights reserved. Konnectronix is a trademark of Konnectronix.
For a complete Konnectronix patent and trademark listing, please visit our legal page.
2340 Ernie Krueger Circle Waukegan, IL 60087 847-672-8685 [email protected]